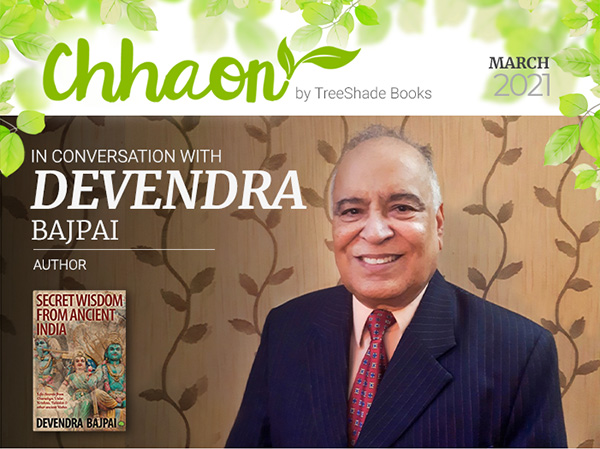 What is 'Secret Wisdom from Ancient India' all about?
'Secret Wisdom from Ancient India' is my humble effort to compile some pearls of wisdom, morals and human values collected from our cultural heritage.
What prompted you to come up with this beautiful collection?
I have been very fond of ancient epics and scriptures full of tales of courage and righteousness since my younger age and I had the fortune of coming in contact with a few learned persons during the last several decades. While I have been reciting and reflecting on various slokas, verses, quotes for years, I received strong motivation to compile some of them into a very humble and small collection of wise thoughts.
This is your first book, please share your literary journey with us.
It was an amazing and exiting experience as it is my first book. Exhaustive reading selecting appropriate verses (suited and relevant to the present times), translating and chaptering them was painstaking yet very satisfying task. Picking up 'Tales of Inspiration' was even more enjoyable. Last but not the least; proof-reading was very tough because the text in Sanskrit demanded utmost meticulity and precision. Overall, it was a great experience for life!
Whom would you recommend your book to?
Generally speaking, it is very useful to and meant for all. No language barrier (Sanskrit, Hindi & English), no religion or society constraint. It has noble messages for all. Indian culture is vast and full of excellent and noble thoughts. However, it is mainly for those time deficient readers unable to scour vast age-old texts like Shrimad Bhagawad Gita, Mahabharat, Vidur Neeti, Chanakya Neeti, Bhartrihari Neeti Shatak, Hitopadesh, Panchatantra, Ramacharit Manas etc. In all humility, it is recommended also as a very useful reference or guide to the present generation which immensely needs exposure to the ethical path in life.
What are your future plans? How soon can your readers expect your next book?
I have just finished 'Secret Wisdom from Ancient India'. Instead of fiction, I plan to extend my work in the similar lines. Not decided yet! Let us see.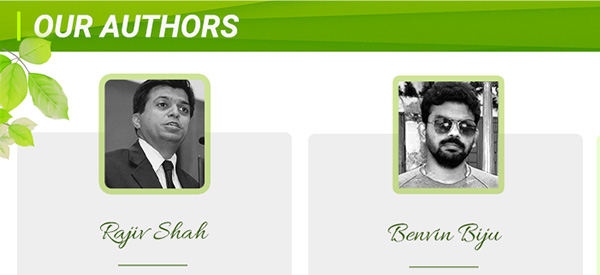 | | | |
| --- | --- | --- |
| Rajiv Shah, a Management Consultant, with a penchant for stage and songs, has been a day dreamer. Being a Chartered Accountant with 24 years of management experience, he found his alter ego in writing which led him to write a Romantic Thriller. A big fan of Bollywood, romance and suspense, his first book FOREVER, a combination of the three, was a Best Seller. With TreeShade Books, Rajiv is about to publish his next Romantic Thriller FORBIDDEN. | | Benvin Biju holds a Bachelor's degree in Electronics and Communication Engineering from the University of Kerala. An avid reader and Tech enthusiast who loves thrillers. He was an eager reader since childhood and loved books on Science fiction, mythological fiction and the history of India. He is currently working as an Engineer in ISRO in Kerala. He loves music, movies and travelling. |

| | |
| --- | --- |
| | Ronak is an engineer turned into a marketer. A YouTuber, book blogger, and podcaster. He enjoys exploring different works of literature and shares strategies that help his followers improve and manage their lives. His goal is to be at peace, read more books and live happily |