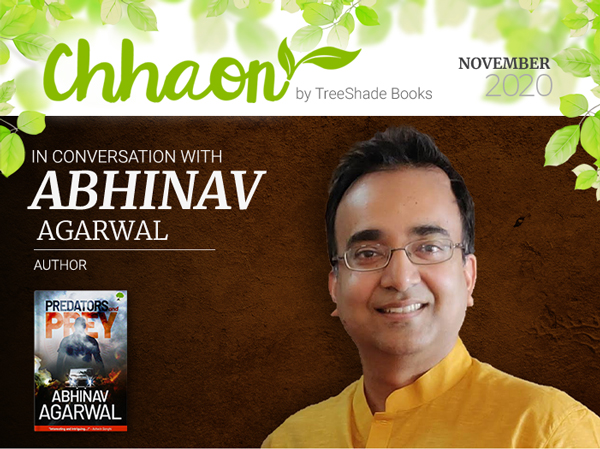 What is Predators and Prey about?
Predators and Prey is a dyed-in-the-wool thriller, set in India. It has a mix of technology, espionage, and a high-stake game of deception and ruthlessness. I would call it India's first masala-tech-thriller!
What prompted you to write Predators and Prey, which is a mix of crime and mystery?
The origins were two-fold. First, I wanted to write about the dangers to life and liberty that pervasive technological surveillance presents. But I wanted to couch this information in a form that people would want to read – a page turner. I also wanted to write a thriller that I would want to read. The very first scene I wrote was the chase sequence. From that start began the book, plot, characters, their arc, conflict and resolution.
How has your journey as an author been so far?
Exhilarating! A learning experience. A dream fulfilled. A journey that lies ahead and which tells me there is a lot to learn and explore. Books to be written, thoughts expressed through words, emotions to be explored. I must mention that TreeShade did everything it could to make a new author feel wanted, valuable, and appreciated! No, this is not a plug, but a genuine appreciation of the fantastic support I received.
Whom would you recommend your book to?
People who want to read thrillers that are grounded in reality and that will make you think that such events could actually happen. People who want to see the words come to life and paint a vivid, dynamic image in front of them will like my book. I have had some teenagers who have mentioned they loved my book. I have had at least a few septuagenarians who have told me that they could not put Predators and Prey down! That's quite a range!
What is your work schedule like when you are writing?
I usually have a hectic work schedule. But I find the time either before work starts or after work ends to write. My writing involves a lot of thinking and sometimes it takes me many years to get the story right.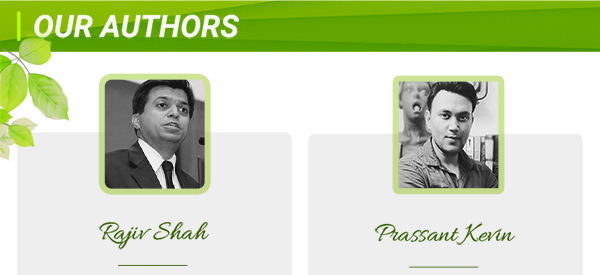 | | | |
| --- | --- | --- |
| Rajiv Shah, a Management Consultant, with a penchant for stage and songs, has been a day dreamer. Being a Chartered Accountant with 24 years of management experience, he found his alter ego in writing which led him to write a Romantic Thriller. A big fan of Bollywood, romance and suspense, his first book FOREVER, a combination of the three, was a Best Seller. With TreeShade Books, Rajiv is about to publish his next Romantic Thriller FORBIDDEN. | | Prassant was born and raised in New Delhi. Unsolved mysteries, gruesome crimes and murders always captivated Kevin. He spent most of his childhood reading Sherlock Holmes, Hercule Poirot and our very own charming and charismatic, Byomkesh Bakshi. He soon realized that modern generation should get the taste of their own Desi Sherlock. This inspired him to create a Detective character, 'Professor Black.' KANSA is the first book of the Killer Trilogy and the debut of Professor Black in the literary world. |

| | |
| --- | --- |
| | Sankalpita is one of the leading book bloggers and booktubers in India today. Started in 2013, her blog https://www.bookgeeks.in/ is currently India's number one book blog. The year 2016 saw her foraying into the BookTube space. Her channel - bookGeeks India has been growing steadily since and enjoys a loyal base of 16,000+ subscribers today. Passionate about Indian literature, she has successfully managed to transform her hobby into a fulfilling career. |