OUR
AUTHORS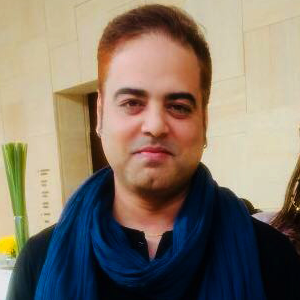 first generation entrepreneur | author
Vineet bajpai
He is the Founder and CEO of Talentrack, an online platform for hiring and talent crowd sourcing for the media and entertainment sector. He is also the Founder & Chairman of Magnon\TBWA and Magnon eg+. Both Magnon companies are part of the Fortune 500 Omnicom Group.
Bajpai is the author of seven books: Build From Scratch, The Street to the Highway, The 30 Something CEO, Harappa: Curse of the Blood River, Pralay: The Great Deluge, Kashi: Secret of the Black Temple and Mastaan: The Fallen Patriot of Delhi.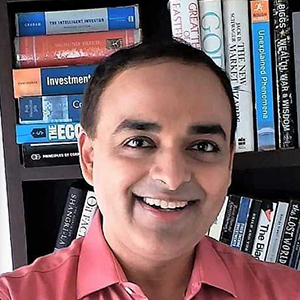 corporate leader | entrepreneur
S. Venkatesh
Venkatesh wears many hats. In his roles as private equity investor, executive coach, corporate leader, entrepreneur and Board member, he has helped businesses thrive and grow. He spent a significant part of his professional life in the stock markets with Credit Suisse, Deutsche Bank and JP Morgan, and continues to be an avid investor.
Venkatesh has been keenly interested in Eastern philosophy and mysticism right from his college days at IIT Delhi and IIM Calcutta. He has found his inspiration to write in rather curious settings – while crawling through war tunnels in Vietnam, coming face-to-face with a bear during a trek in the Nilgiris, chancing upon an Indus Valley ruin while on a road trip, listening to 'Madhushala', or just drinking cutting chai by the roadside. He is passionate about self-discovery and the power of stories to inspire and transform.
CIVIL SERVANT | PROJECT MANAGER | EDITOR
Harini Srinivasan
Having undertaken different roles (Civil Servant, Project Manager, Communications Professional and Editor) across countries (India, Germany and The Netherlands) for over 18 years, Harini Srinivasan has edited several prestigious books including Selected Speeches of the President, Indian Dance – Through a Critic's Eye, Abode under the Dome and Legends of Indian Silver Screen. She has authored a children's book "The Wizard Tales – Adventures of Bun-Bun" which is now into second print. She is passionate about History, Literature and the Performing Arts and writes a blog on classic Hindi films and books (at www.bagsbooksandmore.wordpress.com). She is currently with the Centre for Digital Financial Inclusion (CDFI), a non-profit organisation.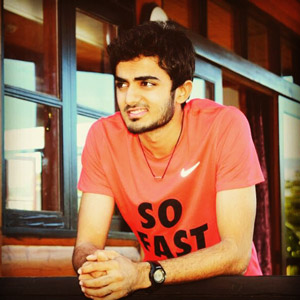 WRITER | ATHLETE
Aditya Shroff
Shroff holds a bachelor's degree in Engineering from the University of Mumbai. After passing college with a distinction, he gave up a prospective career in the corporate world, and made a life changing decision to move back to a simple, minimalistic farm life, follow his passions—running and writing, and focus on—what he calls—the finer things in life.
Shroff spent most of his formative years on his parents' farm in the countryside, running around the never-ending fields "chasing goats and feasting on fresh farm-fruits". This greatly influences his style of writing, which often drifts from the narrow bougainvillea-flanked trails, and over beautifully nostalgic reminiscences. Shroff's stories have also appeared at an international level, featuring in inspirational magazines.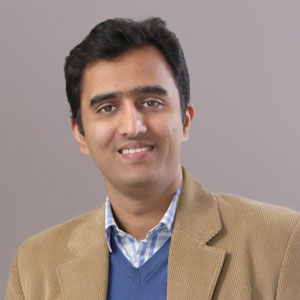 Free Thinker | Writer | Banker
Tarun Gautam
Tarun Gautam or TeeGee is a free thinker and a writer with a soul. When not penning books, he is the Regional Sales Head for a leading banking technology firm and has travelled to over 20 countries. He believes experiencing varying cultures of countries such as Latvia and South Africa have given him a unique world-view. An engineer and an executive MBA from IIM Lucknow, Tarun played a key role in the formative years of two consulting start-ups. Tarun is also a keen golfer and yoga enthusiast.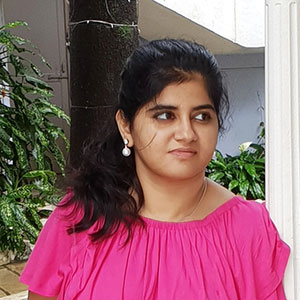 Blogger | Author | Happiness Coach | Co-Founder ECORK
Runjhun Noopur
Runjhun Noopur is an ex-lawyer turned entrepreneur and blogger who regularly writes at Medium, and has been widely published by national and international publications including the Times of India, Huffington Post, Thought Catalog, Chicken Soup for the Indian Soul, the Best of the Speaking Tree collection (Vol. IV), Thrive Global and Arre.
Runjhun is the co-founder of ECORK Coworking and Creative Spaces. She is a curious spiritualist, a seeker of life's many adventures, a firm believer in the magic of the Universe and a rabid devotee of the idea called happiness.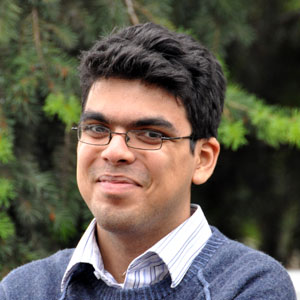 Finance Professional | Author
Arjun Hemmady
A full-time Finance Professional, Arjun Hemmady has been interested in writing since an early age. He has written various articles on topics such as driving and sports and the current socio-political scenario in India. The next step in his literary journey was definitely then to write a novel. He published his first novel at the age of 26, titled "You Raise Me Up" in November 2015. When not working, Arjun likes to read, drive and watch movies and sports.
Author | Screenwriter | Content Specialist
Moitrayee Bhaduri
Moitrayee Bhaduri is an author, screenwriter, and content specialist. She loves reading crime thrillers as much as she enjoys writing them. Her first book, The Sinister Silence (2015), introduced the feisty private detective Mili Ray. Moitrayee also writes screenplays for TV and freelances with IT firms as a content consultant. Before switching to a full-time writing career, she worked with organizations like IBM, Oracle, and Cognizant, among others, for 15 years. An alumna of Loreto College and Jadavpur University, Moitrayee also has a certificate in Creative Writing from the University of Oxford. She loves music, dogs, and blogs at www.itsmyworld-moitrayee.blogspot.com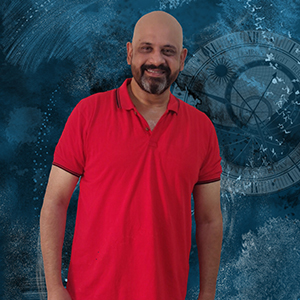 Author | Lawyer | Traveller
Vadhan
Bommadevara Sai Chandravadhan writes under the Pen Name, Vadhan, a moniker coined by his folks at home. Vadhan is a prolific reader. He turned to writing a few years ago. His first published book is Shatru, a prequel to his yet unpublished fantasy Series.
His second book, Agniputr: When Agni First Spoke, took the reading community by a storm. Hailed as one of the best multi-genre thrillers by leading national newspapers, literary platforms, critics and top-end bloggers. Vadhan is a lawyer by qualification and manages regulatory risk practice in a very large multinational consulting firm.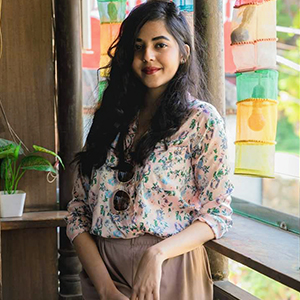 Author | Student
Pragya Kureel
Pragya Kureel, currently, 22 years old published her first romance work at the age of 19. She has been avidly reading from a very young age and that garnered her interest in writing. She has previously published her romance work and her second book has been appraised and brought her into the list of '100 inspiring authors of India'.
She has written several award-winning articles and court judgments. She has represented India on international dialogue platforms with European countries where she discussed about the progressive future for writers in both countries.