OUR
AUTHORS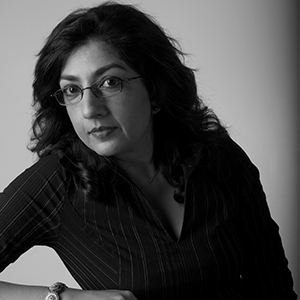 Author | Bookkeeper | Copywriter
Shobha Nihalani
For most of her life, Shobha Nihalani has lived in different parts of the world. But her heart has always been in India. Influenced by her cultural roots, her stories are peppered with unique Indian characters and vivid settings. She is the author of adventure and thriller novels: The Silent Monument, NINE trilogy, Unresolved – A psychological thriller and Trikon.
She has also written a non-fiction book, a biography of a spiritual leader: Dada Vaswani – A Life in Spirituality. Shobha lives in Hong Kong with her family, and she's in the midst of plotting another wild story.
Author | Photographer | Software Professional
Abhinav Agarwal
Abhinav is a blogger, photographer, coach, software professional, Hindi music addict, avid reader, prolific reviewer, and editor of the Indic Book Club. Abhinav's writings have been published in DNA, Pioneer, Swarajya, LinkedIn, OpIndia, Medium, and elsewhere. He has worked at large and small technology companies in India, United States, and Canada on enterprise and e-commerce applications, risk and compliance management, and big data platforms. He holds a bachelor's degree in Computer Engineering from the University of Mumbai and is a gold medallist from the Indian Institute of Management, Bangalore. He lives in Bangalore with his wife and two daughters.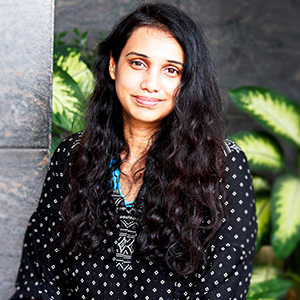 Author | Ideator
Chitrangada Mukherjee
Chitrangada Mukherjee is the author of the bestselling novel, Secret Diary of an Incurable Romantic. She holds a Master's degree in History and Marketing Management and has worked as a teacher, news reader, soft skills trainer, quiz show hostess and content specialist for a decade. After she found her true calling in creative writing, few years ago, she has turned her energy and drive into making it her full-time occupation.
Apart from writing, she loves to ideate, chat with her daughter, and listen to music. She would love to connect with her readers on instagram and on email. Her insta handle is chitrangadaitis. And her email is chitrangada.m@gmail.com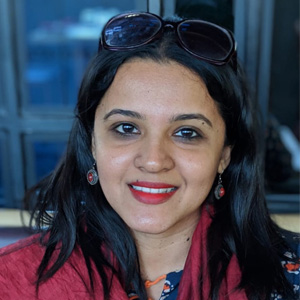 Author | Blogger | Homeopath
Apeksha Rao
Apeksha Rao is a homoeopath by profession, and a writer by passion. A polyglot, fluent in six languages by the age of five, she fell in love with words very early in life. She wrote her first story at the age of seven, and her stories and plays won many accolades in school and college. She is also an amateur sitar player.
A Mumbaikar, born and bred, Apeksha comes from a family of doctors. At the age of thirty-four, she wound up her practice and moved to Bengaluru, and as she explored her new city, she was inspired to start a food blog, in addition to her already-popular fiction blog. She is a keen observer of human nature, something that is reflected in her stories.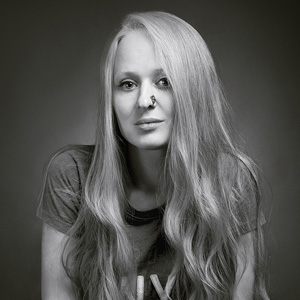 Author | Photographer
Victoria Krundysheva
Victoria Krundysheva is a Russian-born conceptual fashion photographer, art & creative director living in India. She is also a Broncolor GenNEXT ambassador as well as Sigma India ambassador.
Her style combines the techniques, aesthetics and visual luxury of fashion with creativity, insight and storytelling of conceptual photography.
Living in India since 2012, her journey as a photographer began only in 2015 and since then she made her name in fashion and conceptual photography working with brands such as Manish Malhotra, Titan, Taj, Celio and many others. Victoria's work is inspired by her free spirit, metaphorical vision and attention to details.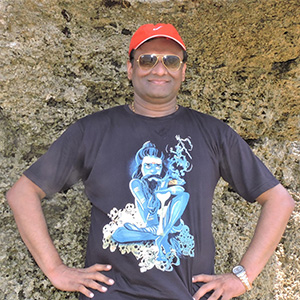 AUTHOR | IT PROFESSIONAL | CREATIVE ARTIST | GLOBAL TOURIST
Sid Kapdi
An avid reader, wellness enthusiast and a movie buff, Sid started his professional journey in fiction writing in mid-2018. His forte lies in providing an edge-of-the-seat roller-coaster ride to his readers, via his unique and highly creative tales mainly in the horror genre. His short story was selected and published in India's first anthology on urban horror, titled 'City of Screams' in 2019.
Sid is an alumnus of WIT and NMIMS. He has spent over two decades in the IT industry performing techno-functional and leadership roles in transformation projects with Fortune 100 clients. Currently Sid works with a leading Consulting & IT MNC as a Sales Enablement lead. He is based out of Mumbai and has lived in US and UK in the past.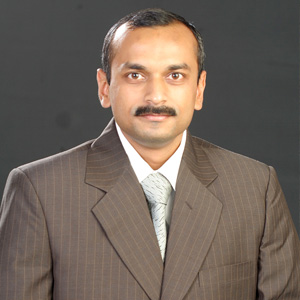 AUTHOR | ENGINEER
Swarnendu Bhushan
Swarnendu Bhushan has more than two decades of multi-disciplinary, multi-cultural experiences ranging from engineering to finance across India, South East Asia, Far East and Europe. He has been working in the capital markets for the past decade. Heavy dose of academics at IIT Kharagpur, the National University of Singapore and the Indian School of Business, Hyderabad have barely been able to tame his free spirits.
He is an avid reader. Whenever he finds time, he tries to follow his passions, writing being one of them.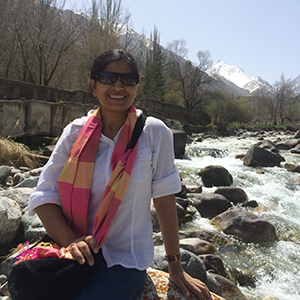 Author | Journalist
Amrita Sharma
Amrita Sharma is a journalist by profession and an author by choice. She has worked with DD News, NDTV, Hindustan Times and is currently with the BBC. She has been writing on relationships for over 20 years and several of her articles on the subject of love and relationships have been published in various leading Indian newspapers and magazines, including the online portals of Femina and The Indian Express.
She feels strongly about wellness and mental health and enjoys writing about work-life balance and emotional health and well-being.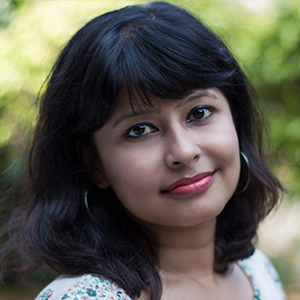 Author | Traveller | Consultant | Gypsy
Smita Bhattacharya
Smita Bhattacharya is an author and management consultant based in Mumbai. She has been published in prestigious international magazines such as The Ascent, Lit Up, Litro, The Fem Lit Mag, and eFiction. Strong female protagonists and Agatha Christie-style whodunits are her forte. Her book Dead to Them is (almost) autobiographical in nature—girl in the city, girl in consulting, girl against the big bad world—but with less than half the intrigues its protagonist Moira's life has.
Smita is an avid traveller and has solo-travelled to over forty countries. She loves to read, watch, and write atmospheric crime mystery thrillers. Learn more about her at www.smitabhattacharya.com.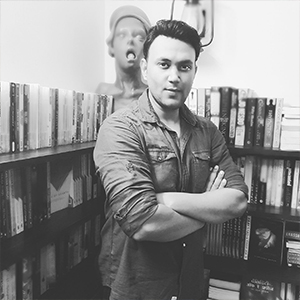 Author | Director
Prassant Kevin
Prassant was born and raised in Delhi. After his schooling, he pursued his childhood dream and studied Major in Film Direction. Later, he directed a Hindi Feature Film and several Short Films and Music Videos. In the winter of 2013, he finally decided to turn one of his oldest written film screenplays into a full-fledged English Novel.
Mysteries, gruesome crimes, and murders always captivated Kevin and that was perhaps one of the reasons why he spent most of his childhood reading Sherlock Holmes, Hercule Poirot, or our very own Byomkesh Bakshi. Kevin soon realized that the modern generation who loves reading should get the taste of their own Desi Sherlock Holmes. This inspired him to create a Detective character, Professor Black. Kansa is the first book of the Killer Trilogy marking the debut of Professor Black in the literary world.