OUR
AUTHORS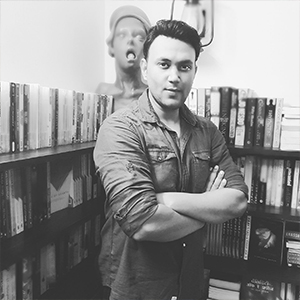 Author | Director
Prassant Kevin
Prassant was born and raised in Delhi. After his schooling, he pursued his childhood dream and studied Major in Film Direction. Later, he directed a Hindi Feature Film and several Short Films and Music Videos. In the winter of 2013, he finally decided to turn one of his oldest written film screenplays into a full-fledged English Novel.
Mysteries, gruesome crimes, and murders always captivated Kevin and that was perhaps one of the reasons why he spent most of his childhood reading Sherlock Holmes, Hercule Poirot, or our very own Byomkesh Bakshi. Kevin soon realized that the modern generation who loves reading should get the taste of their own Desi Sherlock Holmes. This inspired him to create a Detective character, Professor Black. Kansa is the first book of the Killer Trilogy marking the debut of Professor Black in the literary world.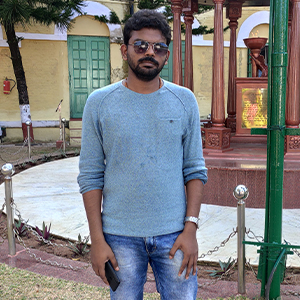 Author | Engineer
Benvin Biju
Benvin Baiju holds a Bachelor's degree in Electronics and Communication Engineering from the University of Kerala. An avid reader and Tech enthusiast who loves thrillers. He was an eager reader since childhood and loved books on Science fiction, mythological fiction and the history of India. He is currently working as an Engineer in ISRO in Kerala. He loves music, movies and travelling.
Author | Consultant
Rajiv Shah
Rajiv Shah, a Management Consultant, with a penchant for stage and songs, has been a day dreamer. Being a Chartered Accountant with 24 years of management experience, he found his alter ego in writing which led him to write a Romantic Thriller. A big fan of Bollywood, romance and suspense, his first book FOREVER, a combination of the three, was a Bestseller, along with a strong message to the youth on how not to falter in love.
With TreeShade Books, Rajiv is about to publish his next Romantic Thriller FORBIDDEN.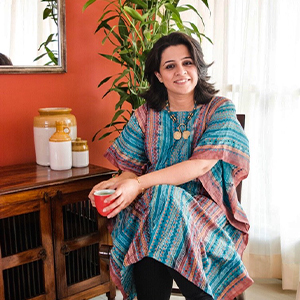 Author | Entrepreneur
Ruchita Shah
Ruchita Dar Shah started out as an advertising professional working with agencies such as Vyas Giannetti Creative, RK Swamy BBDO and Mudra until 2010 when she took time off to raise her boys. Shortly after, she decided to start a small group on Facebook for new mothers like her. She christened it 'First Moms Club', a platform for moms to bond over similar experiences and help one another. This group evolved into a thriving community, and today connects lakhs of Indian moms across 100 countries. Shah is now popularly known as Chief Mommy Officer of First Moms Club, with an ever-growing presence on Facebook, Instagram and Twitter, as well as its own website www.firstmomsclub.in.