OUR
AUTHORS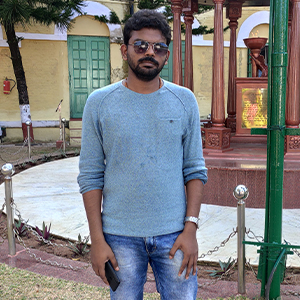 Author | Engineer
Benvin Baiju
Benvin Baiju holds a Bachelor's degree in Electronics and Communication Engineering from the University of Kerala. An avid reader and Tech enthusiast who loves thrillers. He was an eager reader since childhood and loved books on Science fiction, mythological fiction and the history of India. He is currently working as an Engineer in ISRO in Kerala. He loves music, movies and travelling.
Author | Consultant
Rajiv Shah
Rajiv Shah, a Management Consultant, with a penchant for stage and songs, has been a day dreamer. Being a Chartered Accountant with 24 years of management experience, he found his alter ego in writing which led him to write a Romantic Thriller. A big fan of Bollywood, romance and suspense, his first book FOREVER, a combination of the three, was a Bestseller, along with a strong message to the youth on how not to falter in love.
With TreeShade Books, Rajiv is about to publish his next Romantic Thriller FORBIDDEN.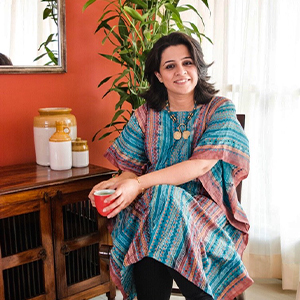 Author | Entrepreneur
Ruchita Shah
Ruchita Dar Shah started out as an advertising professional working with agencies such as Vyas Giannetti Creative, RK Swamy BBDO and Mudra until 2010 when she took time off to raise her boys. Shortly after, she decided to start a small group on Facebook for new mothers like her. She christened it 'First Moms Club', a platform for moms to bond over similar experiences and help one another. This group evolved into a thriving community, and today connects lakhs of Indian moms across 100 countries. Shah is now popularly known as Chief Mommy Officer of First Moms Club, with an ever-growing presence on Facebook, Instagram and Twitter, as well as its own website www.firstmomsclub.in.
Author | Student
Shubhangi Sengupta
Shubhangi Sengupta is a student of Srishti College of Art, Design and Technology and is majoring in Creative Education in Design. She also pursues Visual Communication and Creative Writing. She has a passion for writing, and has been doing so for years. She was the Secretary of Literary Affairs in the Student Council and has received a Creative Writing Scholarship at a young age. She regularly writes on various blogs and has garnered a young adult following for her writing online.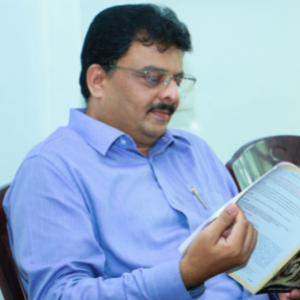 Researcher | Journalist | Author
Dr.Rajagopal Kamath
Dr.Rajagopal Kamath is a popular science author and freelance researcher. He got a PhD in Systems Research from the University of Kerala and a PG Diploma in Public Relations and Journalism. As a frontline resource person in science for various television channels and print media he contributes regularly and strives to promote scientific temper among the public.
He writes in English and Malayalam about the findings and initiatives in Cosmology, Astronomy, Space Exploration, Meteorology, Planetary Science, Oceanography, Environment etc and his articles and books have wide readership.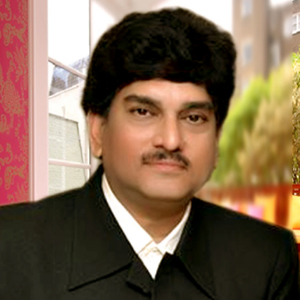 Engineer | Author
Nikhlesh Mathur
Alumnus of NIT Rourkela and a Chemical Engineer by profession, Nikhlesh Mathur is currently positioned as Unit Head in a Sorbitol Manufacturing Company of global repute and has concurrently established himself as a published author in the fields of academic and creative writing.
His debut book length publication titled Learning Chemical Engineering for Process Industries reconciles his decades of industry experience with the objectives of academic writing. With The Storm in the Silence, he ventured into fictional modes of representation. With its deft portrayal of perspectives, psychological realist narrative and a feisty female protagonist, Nikhlesh's debut novel has garnered excellent reviews and featured in Indore Literary Festival. His forthcoming novel, tentatively titled 'In the Corridors of Coaching Capital' combines traditional realism with experimental modes of narration to depict the vicissitudes of student life.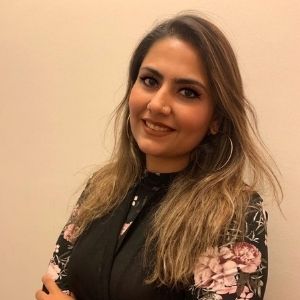 Author | Educator | Journalist
Saher Salim
Saher is a Media Professor, television producer and journalist. She has worked with publications and channels such as NDTV, Filmfare and India Today Television. Born into a Kutcchi Memon family residing in Pune, Saher's writing has deep impressions of her family and culture that have shaped her values and perspective. Her keen interest in human stories, spirituality and empowerment can be reflected in her writings. 
Saher is also a human book under the title "Ameoba" at the Human Library Delhi that addresses dialogue on breaking stereotypes.  She speaks on inter-faith marriage and writes on gender, diversity, body image and inclusivity. She loves to travel, eat local and meet people from all walks of life. Her happy place is by the beach with a book.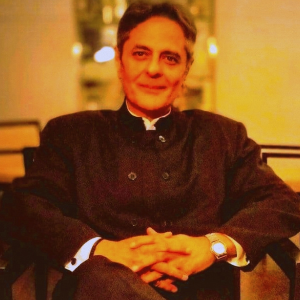 PR Professional | Author
Ajaybir Singh Garkal
Ajaybir Singh Garkal is Principal Associate with Delh-based PR Grid. He graduated with an Honours degree in Political Science from the University of Delhi. He further pursued his education with Diploma and Certificate Courses from the University of London Union and The Writers' Bureau, Manchester.
He has contributed a periodic Q & A column to The Asian Age under the title, Brand Strand, as also several columns for The Pioneer and The Business & Political Observer. As a professional he and his boutique PR firm have been awarded for excellence in media relations by leading apex and media bodies like, World Brand Congress, CMO Asia, Exchange 4 Media and Estate Avenues.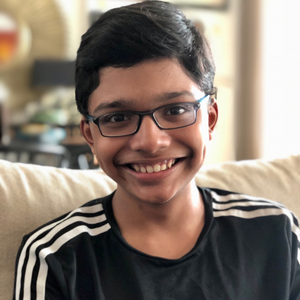 Student | Author
Aaditya Dhar
Aaditya Sengupta Dhar is a busy young man. He can be found working hard on his assignments, following Cricket with a passion, and practicing Karate, at which he holds a Black Belt. He is also a voracious reader, devouring works of history, mythology and fantasy. That heady cocktail of Tolkien, Virgil, Homer, C.S.Lewis and William Dalrymple inspires him to create fantastic worlds of his own and to bring those tales to life through his writing. One last thing, Aaditya is twelve years old!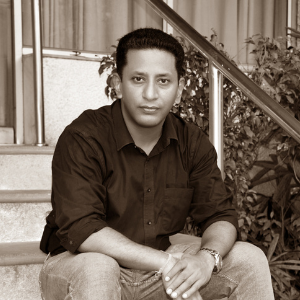 Anurag Anand is an Indian novelist who has authored several bestselling titles in the historical fiction, crime fiction and contemporary fiction genres. Among his better-known works are The Legend of Amrapali and Birth of the Bastard Prince – the ostentatious duology essaying the life of the yesteryear courtesan from Vaishali, Where the Rainbow Ends and The Quest for Nothing. Anurag's recent works, To Hell and Back and The Assassination of Rajat Gandy are gripping crime thrillers.
Anurag's stories have been lauded for their realism and relatable characterization by readers across the globe. Two of his titles, The Legend of Amrapali and The Quest for Nothing, have made it to the final shortlist of the annual Crossword Book Awards. A web series based on his book, To Hell and Back, is slated to be released soon.